Welcome to our site! Thank you for visiting.
About Androidcatch
Androidcatch is a technology blog and a news website that delivers the latest information on technology and gadgets worldwide.
We share articles and news on android, android apps, android devices, the internet, and more.
Our goal is to help you get the best of your devices by providing tips and tricks. We also want to help you make intelligent decisions while buying new devices.
Our team consists of experts who know their ways around android.
If you have any questions, please use our contact page to get in touch with us.
About Team
Gabriel Cooper – Founder & Editor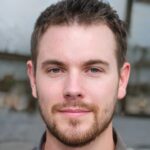 Hey there, I am Gabriel Cooper; welcome to my blog. I am a junior Android Developer. I started five years ago with small Android Customisation Projects. Now I am a full-time junior Android Developer.
In my free time, I love to write about Android.
Stay tuned!
Alex Smith – Writer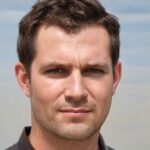 Alex is a writer, photographer, and tech enthusiast. He has always been fascinated by technology from a young age. He has written several articles for major publications.
He loves to write tech articles; he primarily writes How-to Guides for Android devices.
He enjoys watching Star Wars and playing video games when he's not at work. His favorite Android device is the Samsung Galaxy S21 Ultra.